Students and faculty inductees were welcomed with a champagne brunch reception.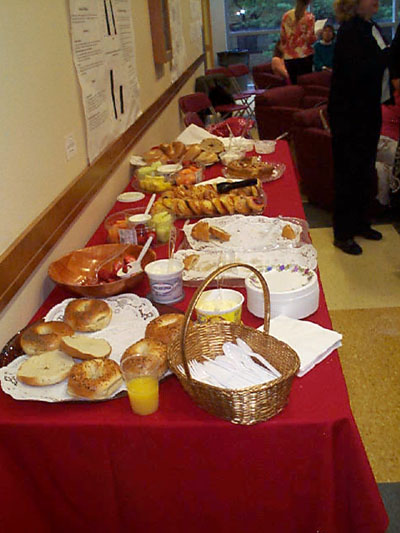 ---
Students, faculty and family mingle before the ceremony.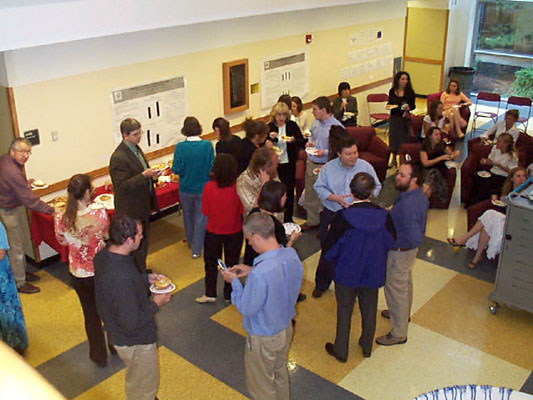 ---
Adam King, Chapter President signals the beginning of the ceremony.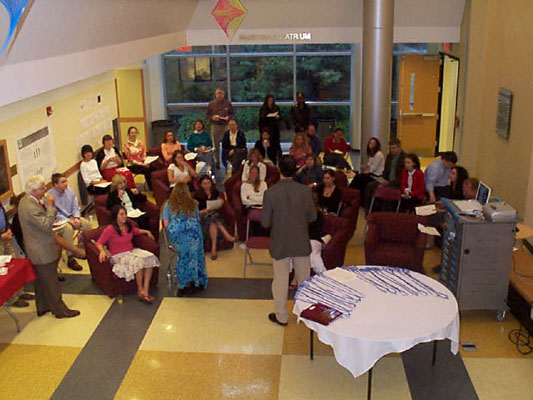 ---
Vera Cherepinsky is inducted as a faculty full member by chapter president, Adam King.
Angela Biselli (not in photo) also received a full membership certificate.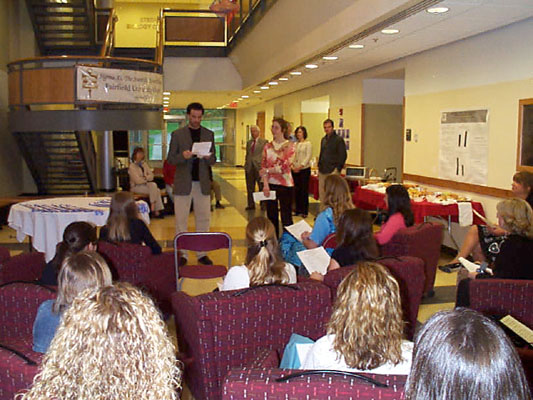 ---
Students are presented with their Associate Member certficates and receive their graduation cords.
(hold curser over photo to view description)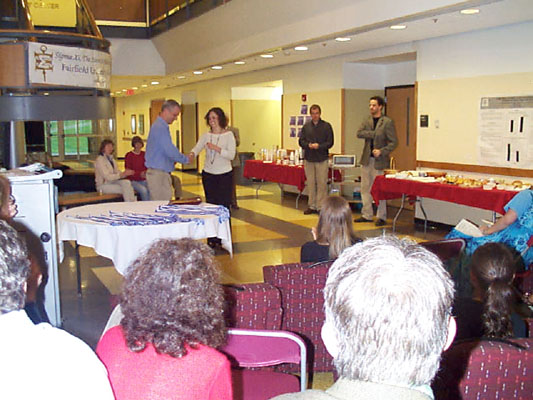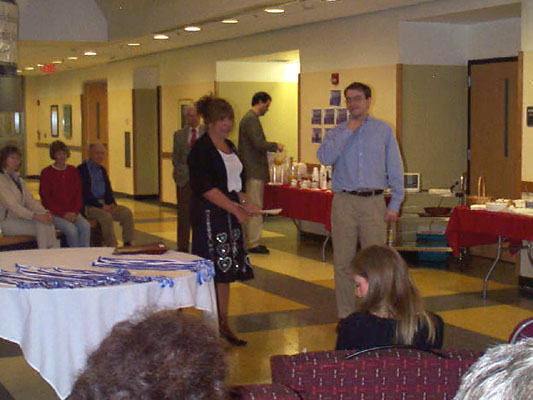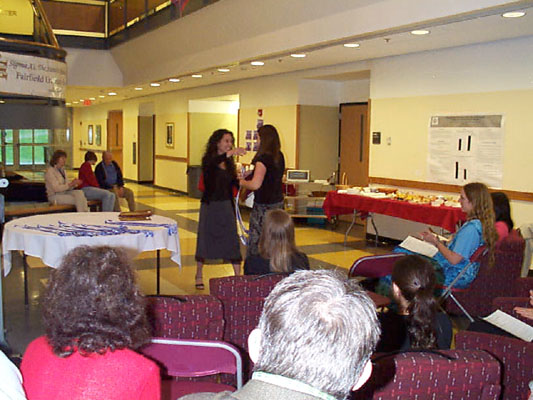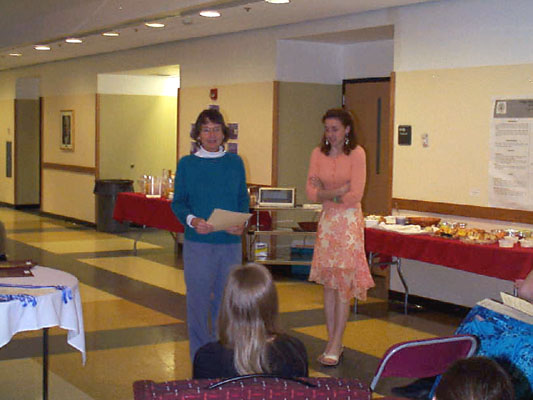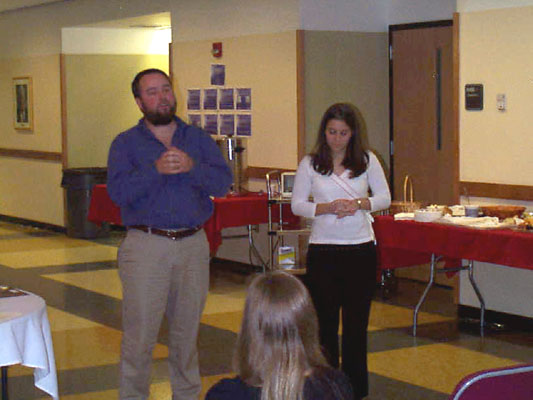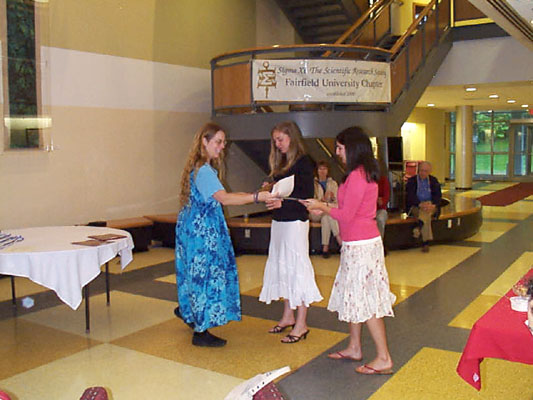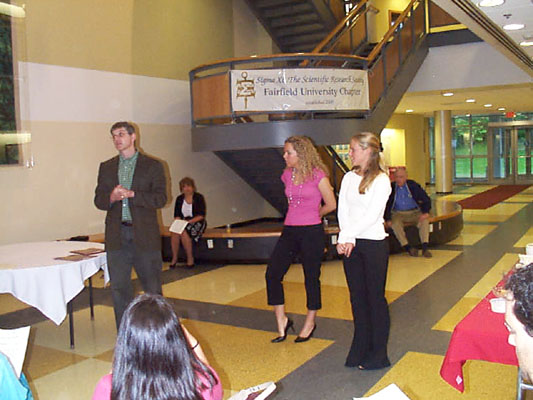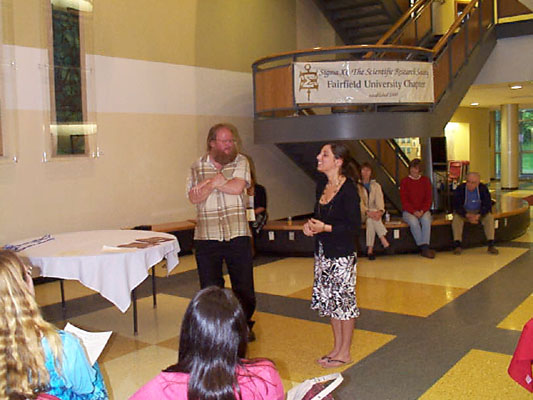 ---
Posing with family.....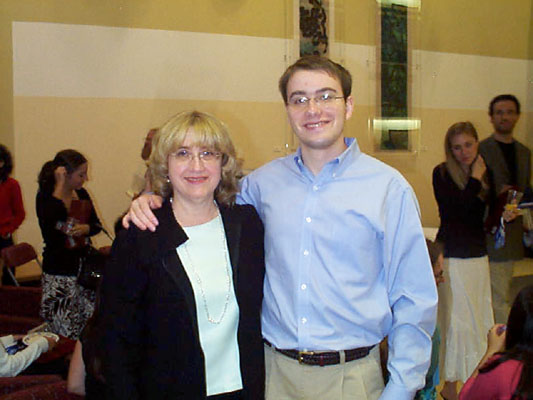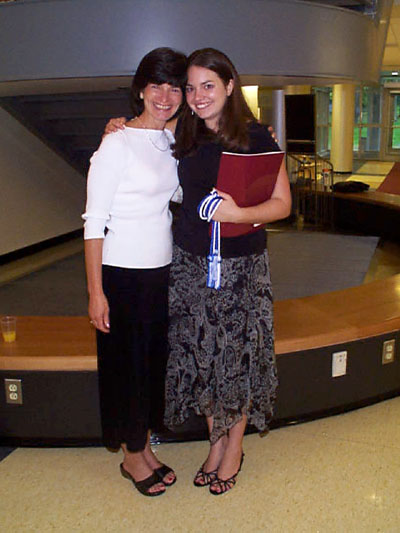 and faculty.....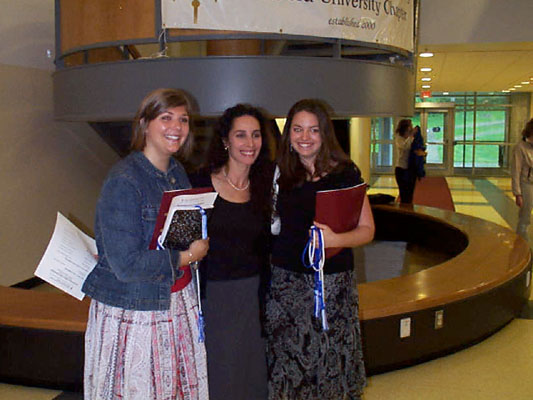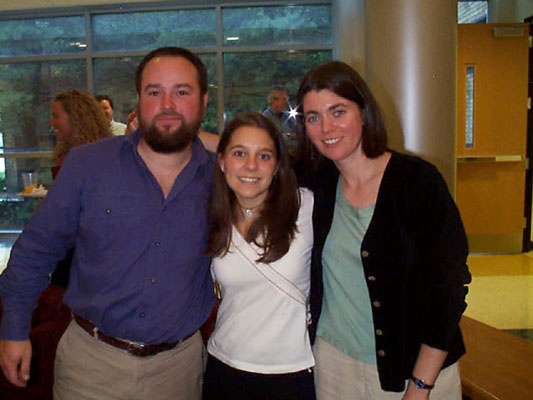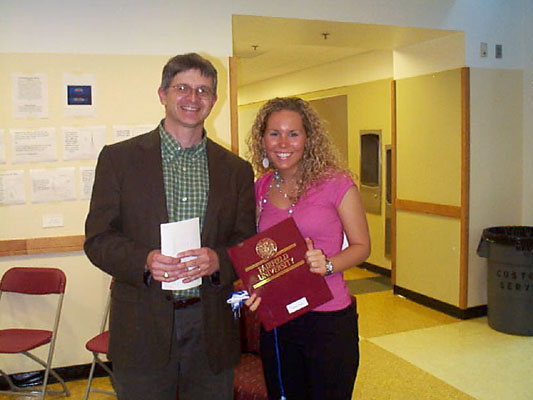 Students Jessica Curtis, Christopher Miller, and Melissa Wright were unable to attend this event.
Certificates and graduation cords were presented to these students separately.
Michael Talmadge was inducted as a Junior and did not attend this event.
He received his certificate separately and will receive the graduation cord prior to the 2007 commencement ceremony.