This year, the Fairfield University Chapter of Sigma Xi inducted three faculty members and 17 student associate members at the Year-End Reception and Induction Ceremony.
---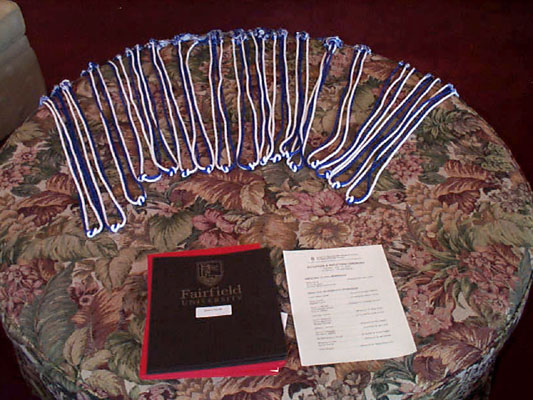 The Awards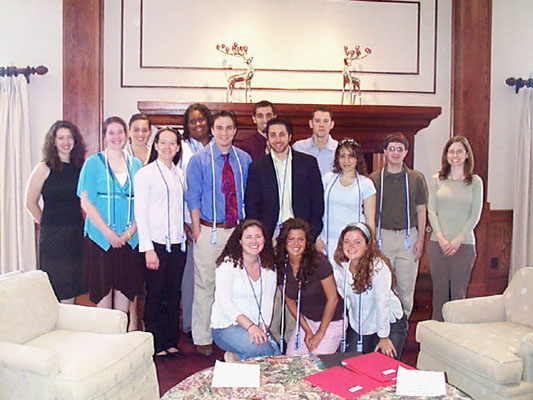 The 2007 Inductees
Standing: Jessica Davis, Ph.D., Margaret Curran, JoAnn Paradis Ornelas, Caitlin Quinn, Erica Sabella, Michael Shinall, Michael Zaffetti, Jonathan Velotta, Michael Talmadge, Jaimee Versace, Michael Pirrotta, Amanda Harper, Ph.D.
Sitting: Meghan Popick, Pryce Gaynor, Anna Murphy
Missing from photo: James Biardi, Ph.D., Brian Walker, Ph.D., Rachel Abenavoli, Jessica Kurose, Alison Mattessich, Nicole Mitchell
---
Photo gallery from the event. Please pause curser over photo to view descriptions.