This year, the Fairfield University Chapter of Sigma Xi inducted three faculty members and 19 student associate members at the Year-End Reception and Induction Ceremony.
Congratulations to our new members!
---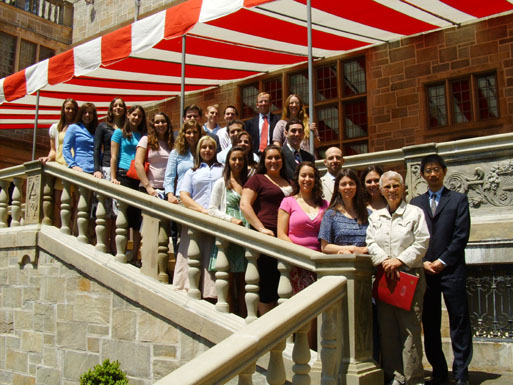 The 2008 Inductees
Students (in no particular order): Eric Falcone, Melissa Guildford, Nikolas Kastor, Erin Culbert, Christopher Pace, Christine Mauro, Alison Rivers, Sarah Kopac, Andrea Della Pelle, Peter Olszewski, Jessica Fullagar, Christopher Koenigsmann, Nikki Calabrese, Peter Krueger, Lorraine Lampe, Cristina Pires, Caitlin McDonald, Joy Polignano, John Sawicki (missing from photo)
Faculty: John Miecznikowski, Ph.D., Dorotha Braginsky, Ph.D., and Min Xu, Ph.D.
and Sigma Xi Member: Jen Klug, Ph.D.