---
Wednesday, February 11, 2015 - Faculty research talk featured Margaret McClure, Ph.D., Assistant Professor of Psychology, who presented her talk entitled, "Cognitive impairment as a treatment target for individuals with schizophrenia spectrum disorders." View the complete abstract.
---

Thursday, March 26, 2015 -
The Fairfield University Chapter hosted guest lecturer,

Marc Zimmer, Ph.D.

of Connecticut College who presented his talk, "
Green fluorescent proteins."
---
Wednesday, April 8, 2015 - Sigma Xi Distinguished lecturer, Dr. Debra Fisher of Yale University presented her talk to a full audience on "Searching for habitable planets."
---
Thursday, April 23, 2015 - 15th Annual Student Poster Session was once again held in conjunction with the Undergraduate Research Symposium. The Sigma Xi session was held from 3:00 to 5:00 p.m. in the Barone Campus Center and featured 63 projects involving 114 students in scientific research. View event booklet. View event slideshow!
---
This years Sigma Xi Reception and Induction Ceremony was held on May 13, 2015 in the Alumni House Brennan Room. Eighteen students and three faculty members were officially inducted into our chapter.

Welcome 2015 Student Inductees!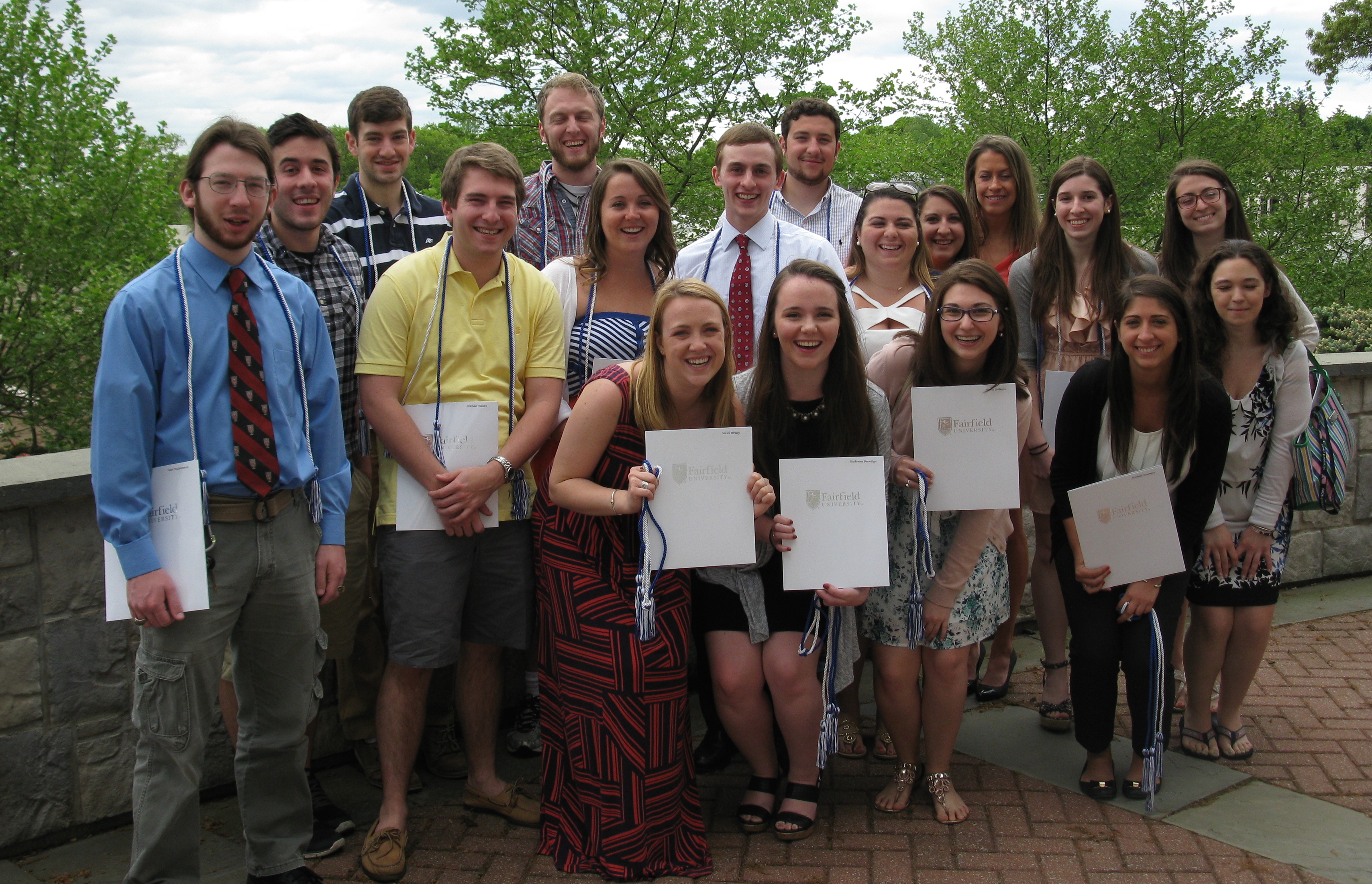 Alphabetically: Alexa Annunziata, Sarah Birne, Lauren Brodeur, Katherine Brundage, Jessica Ann Caputo, Michelle Cusumano, Marie Galluzzo, Nathan Hoey, Alexander Johnson, Brendan J. Lang, Francis Mastriano, Michael Sean Mauro, Sean Ryan McGuinness, Kelsey Elizabeth Murphy, Cassie S. Nedved, Michael Reilly and Amanda N. Rielly
Faculty Inductees: Catherine Andersen, Margaret McClure and Jacqueline Vernarelli
---