The program webpage for the 2014 Fairfield REU will be up in mid-December.

The Fairfield University Research Experiences for Undergraduates Program in Mathematics and Computational Science is an eight-week summer program that provides active and original research opportunities for undergraduates. Student participants will work in small groups on focused research topics under the guidance of a Fairfield faculty mentor. We provide stipends and free housing on the Fairfield campus located just north of New York City. The 2013 program runs from June 10 to August 2. more...

Projects 2013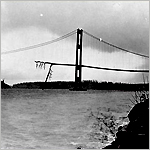 The Vibration Spectrum for Euler-Bernoulli and Timoshenko Beams
Faculty Mentor: Matt Coleman
Mathematical models for complex flexible structures – like bridges, buildings, robots, airplanes and space stations – can be looked at as combinations of simpler components. Many of these components are called beams, plates and shells, and are idealized versions of their namesakes. more...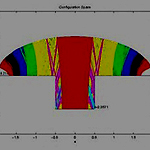 Escape Rates and Rates of Mixing in Dynamical Systems with Holes
Faculty Mentor: Mark Demers
A dynamical system with a hole is a model of a system in which mass or energy is allowed to escape. Such systems have applications in many areas of mathematics and science, for example in problems from physics involving mass transport and heat conduction. more...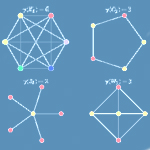 Tackling Graph Theory with Commutative Algebra
Faculty Mentor: Janet Striuli

Graph theory is a relatively new area in mathematics with applications from computer science and combinatorics to biology and topology. Around 1970, Stanley established a connection between combinatorics and commutative algebra. more...
This material is based upon work supported by the National Science Foundation and the Department of Defense under Grant No. 1004346.