The Fairfield REU 2016 Program page will be available by December 15, 2015.
The Fairfield University Research Experiences for Undergraduates Program in Mathematics and Computational Science is an eight-week summer program that provides active and original research opportunities for undergraduates. Student participants will work in small groups on focused research topics under the guidance of a Fairfield faculty mentor. We provide stipends and free housing on Fairfield's campus located just north of New York City. more...
Projects 2015
This year's program runs from June 8, 2015 - July 31, 2015.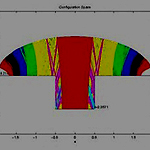 Markov Chains: Fundamental Models of Systems In and Out of Equilibrium
Faculty Mentor: Mark Demers
Markov chains are important models at the intersection of probability theory and dynamical systems. Students in this project will study basic properties of Markov chains as models of systems both in and out of equilibrium. In this context, we will study stationary distributions and equilibrium states in a variety of Markov chain models. more...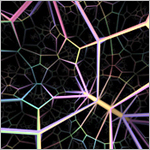 Geometric Structures on Hyperbolic Spaces
Faculty Mentor: Shawn Rafalski
In dimensions two and three, there is a boundlessly rich collection of geometric spaces that obey the laws of hyperbolic geometry, which is a geometry that is similar to the standard Euclidean geometry but just different enough to make the mathematics fascinating. This project will study the structure of some of these geometric spaces, called hyperbolic orbifolds. more...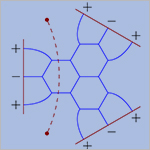 The Hennings and Chern-Simons Witten Three-Manifold Invariants
Faculty Mentor: Steve Sawin

The modern three-manifold invariants represent a totally unexpected discovery that stands on the crossroads of low-dimensional topology, algebra, and quantum physics, and sheds light on each of these. The better known Chern-Simons Witten invariants have been studied extensively, but their mysterious cousins the Hennings invariants are largely unexplored territory except in the simplest cases. more...
This material is based upon work supported by the National Science Foundation.